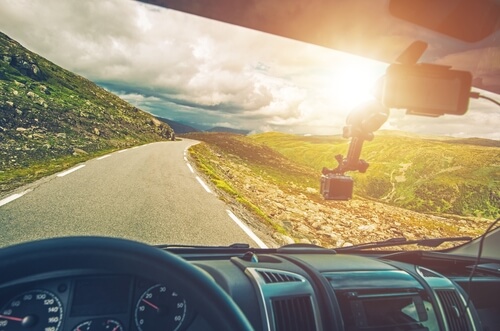 If you want to guarantee that your next vacation will be one of the best ones yet, rent an RV. Renting and RV gives you the opportunity to cater your travels directly to your needs. Whether you want to relax on the beach or enjoy an epic adventure, an RV will get you to your destination and ensure you enjoy the journey along the way.
Enjoy the Affordability
Renting an RV eliminates your need for pricey plane tickets, numerous costly hotels rooms and expensive meals at restaurants. For one low daily rental rate, your travel, accommodations and even a convenient kitchen are included. Renting and RV will cut your vacation expenses associated with flights, hotels and restaurants roughly in half.
Use Your Freedoms
One of the biggest perks of renting an RV is that you enjoy freedoms that you don't experience when flying to your destination. Flight times, layovers, TSA checkpoints and canceled flights are things of the past, and expensive and unhealthy meals can be exchanged for your favorite homemade alternatives. An RV rental even lets you change your travel plans if you see a stop (America is known for its outrageous roadside attractions) you want to make along the way. There are no set rules, schedules, or reservations.
Spend More Time Together
An RV rental encourages your family to spend more time together. Whether you're on the road to your destination, eating meals, enjoying recreational activities outside or lounging at the campsite, an RV keeps your family together much more often than separate hotel rooms. You'll be amazed at how many lifelong memories are made inside your rental RV.
Rent Your RV from PleasureLand
PleasureLand RV Center makes your RV rental experience quick, easy and affordable. Choose from a Class A, Class C, travel trailer, pop-up or ice house rental that you can pick up or drop off at our St. Cloud, Brainerd, or Willmar locations. Log online to find out more about all of our RV rental options and prices.